Subscribe To Our Newsletter And Get Instant Access To These 4 Ebooks Today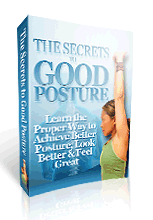 Enter your first name and email address below for instant access!
Name:
Email:
Welcome to FLEXPLUS PHYSICAL THERAPY
Proudly serving the MetroWest area, including Natick, Framingham , Wellesley, Ashland, Sherborn, Weston, Wayland and Dover - just to name a few!
FlexPlus Physical Therapy of Natick provides the highest quality care possible for our patients. Whether you need care for general orthopedic issues, pre- and post-operative care, quick recovery from sports injuries, vestibular rehabilitation or relief from TMJ. FlexPlus Physical Therapy will go above and beyond the excellent care we provide - we will work to make your overall experience with us an extraordinary one.
.